Learn about our products, solutions view online documentation and get the latest information on our technologies. If you cannot find what you are looking for then speak to us.
How does the SICS/ARCS run on solar all year round?
---
This depends on the deployment location. For example, the power you can generate using our solar system will be different depending if the location is the Middle East or Scandanavia. However, we will work with you to make sure the correct solar array is installed for the location and the application to ensure all year round operations. We have systems as far north as Manchester and Kazakhstan in the south. For higher power loads and northen locations, we can integrate a methanol fuel system.
---
What can negatively affect the performance of the system?
---
There are some factors which can affect performance of our solar system, however the most critical aspect is access to direct irradiance or sunlight. If the solar array is in completely shaded or partially shaded areas then this will affect what power can be generated. We will work with you to position our technologies using advanced sun arc tracking software, taking into account site shading, to ensure all year operations.
---
How quickly can the system be deployed?
---
The system can be deployed in under 45 minutes using minimal tools and equipment.
---
Can I use our own IP CCTV cameras and telecommunications equipment?
---
Yes, we can integrate any IP CCTV camera and telecommunications equipment. However, we will work with you to understand the power requirements of the equipment and make sure we can provide sufficient power at the operational location.
---
How is the system supported in the UK?
---
We have a team of engineers and a range of security partners (who have been trained to maintain our technologies) around the UK.
---
How do I access the live surveillance feed?
---
You can access the surveillance feed from any smartphone, desktop computer or tablet. We can help with this process and make sure you have full access to your camera streams.
---
How is the system and the wireless surveillance secured?
---
Our systems are physically secured with a four point locking system, and of course the integrated camera which will detect any interference with the system. In addition, we only use military encryption technologies to secure the wireless transmission of your surveillance data.
---
Where is the CCTV recording stored?
---
The surveillance stream can be stored up to 30 days onboard or be transmitted wirelessly to a remote cloud based server for storage.
---
Can I use the SICS or ARCS for just wireless telecommunications and local WIFI?
---
Yes, our technologies are designed to be as modular as possible. The systems are capable of providing wireless point to point, point to multipoint and mesh networks into any location.
---
Can we partner or intergrate our technology onto your solar plartforms?
---
We are always looking for new and exciting technologies to be integrated into our systems, please contact us for more information.
---
How do your technologies work?
---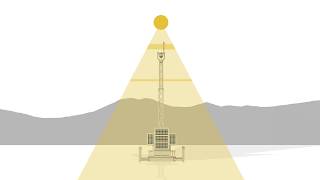 ---
Where are your technologies made?
---
All of our systems are manufactured from the ground up in the UK, including we make sure the majority of specialist components are sourced from suppliers in the UK. Some components are provided by our manufacturing partners overseas, like cameras and telecommunications equipment. We work with these specialist manufacturers in the UK to integrate their technologies and all components are rigorously tested prior to fitting, commissioning and site deployment.
---
---